Fascinating Wallpaper Provider in Dhaka, Bangladesh 
Interior Concepts & Design Limited is the finest place to find the wallpaper that you are looking for.
In need of some mind-soothing or fancy wallpapers for room decorations? A wallpaper could bring peace or motivation to one's mind when falling into a gaze. If you're in search of such fascinating wallpapers, you've come to the right place. Interior Concepts & Design Limited presents to you amusing wallpapers to help you decorate the interior of your residence.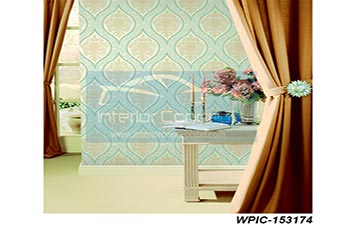 Varieties of Wallpaper you May Find Here
Liner Wallpaper: Made of Paper or Fiberglass.
Printed Wallpaper: It can be either digitally or hand-printed.
Vinyl Wallpaper: Made of composed printed paper coated with a layer of vinyl.
Foil Wallpaper:  For this wallpaper, a separate paper needs to be used as a base.
Flock Wallpaper: Consisting of a fuzzy three-dimensional structure, printed on a base of paper which was built from a velvet-like paper. 
Mylar Wallpaper: Created by polyester film applied over a printed base.
Bamboo Wallpaper: Made from natural bamboo glued on paper.
Interior Concept's Unique Wallpaper Designs Photo Gallery
Wallpaper